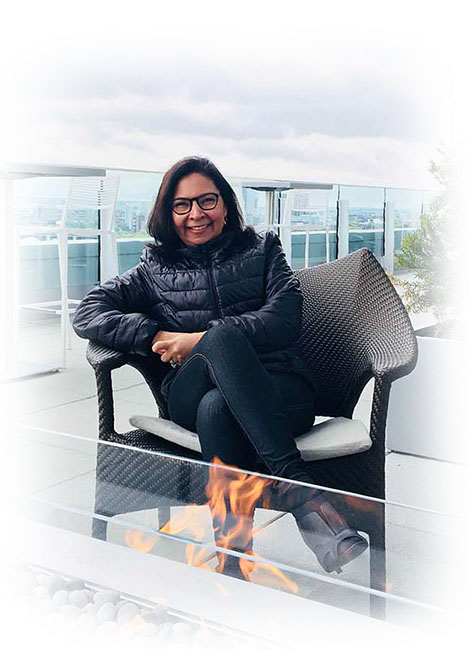 HI, MY NAME IS
YOMAIRA MIRANDA

NUTRITIONIST DIETITIAN,
HEALTH EDUCATOR- LIFESTYLE COACH
BUSINESS CONSULTANT

I want to be your guide towards a healthier lifestyle with a focus on being practical, simple, and enjoyable.
My mission is to help you identify and modify the habits that are a risk to your health and overall wellness, promoting protective factors that will add health, productivity, and personal growth to your life.
FUN FACTS ABOUT ME
I like to travel and enjoy new places and people in a healthy way
I like music, play guitar and love my TFJ

I like Caribbean cuisine, in particular, coconut rice with raisins



I have lived in Cartagena, Colombia; Bogotá, Colombia; Raleigh, NC; Johnson City, TN; St. Peter, MO; Frontenac, MO; Eastern Shores, FL, and Charlotte, NC. I had visited 19 countries and more than 180 cities, and every year hopefully I will visit more.
PROFESSIONAL BIO
'1

  Graduated from University

Nutritionist Dietitian at the Javeriana University, Bogotá, Colombia.
'2

    Specialization

Specialization in Marketing at the Universidad de la Salle
'3

    Master

Master of Business Administration, Webster University.
'4

    Certifications

Diploma and certifications: Sport & Exercise Nutrition; Breastfeeding Educator; Health Educator; Integral Wellbeing; and First Aid
MY EXPERIENCE
I have more than 25 years of experience in the areas of Health Promotion, Nutrition Program Development and Data Analytics,  Public Health, Social Marketing, Business development, and providing technical support to the development and implementation of Food, Health and Nutrition Information Systems.
I am currently working with individuals who want to live healthier, improve their diet and enjoy a better quality of life in the US, Mexico, Ibero-America and the Caribbean.